The Lip Flip: A Technique Using Botox For Fuller Lips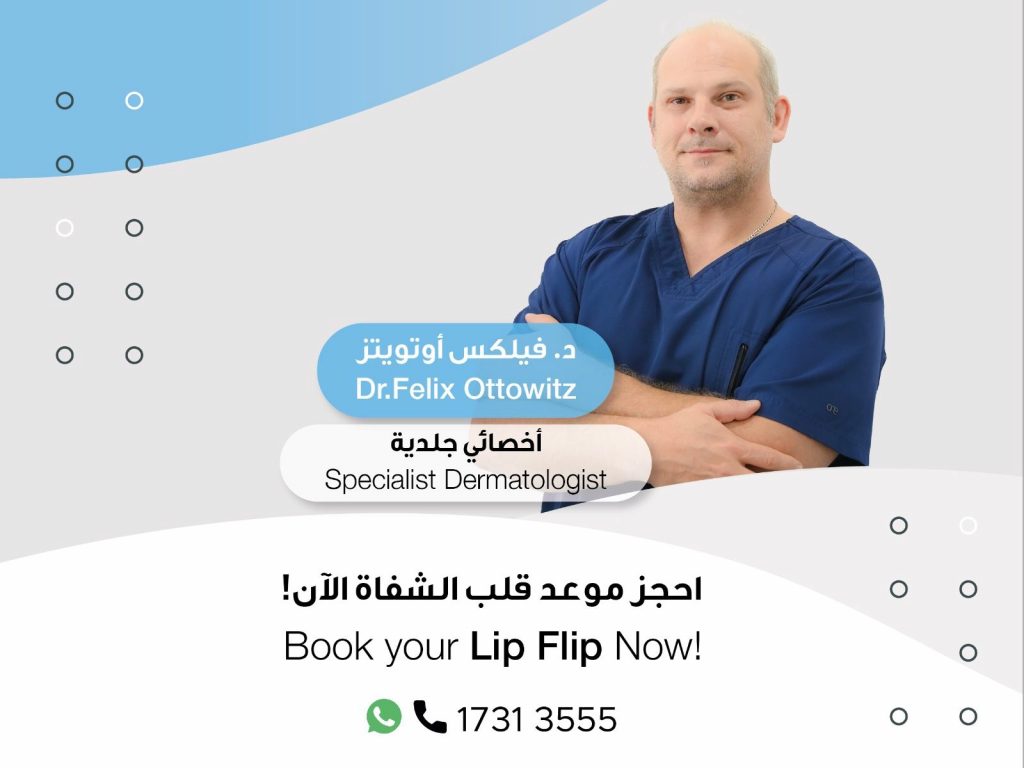 Dr. Felix Ottowitz, the lead Dermatologist at the German Medical Centre, launches an all-new service named "Lip Flip" which lifts the upper lips and enhances the size and shape using Botox. The service was made available on the 15th of March 2023 as an alternative option to the lip filler, a popular and established service provided at the centre since 2016.
Honoring its commitment to bringing advances in the field of Aesthetics to the community; the centre's esteemed dermatologist Dr. Felix Ottowitz announces the "Lip Flip". A procedure that achieves lifted, fuller lips and eliminates the so called ´Smoker´s Lines` which are the unwanted wrinkles on the upper lips by injecting botulinum toxin in specific areas around your mouth. This relaxes the muscles around the patients' upper lips, making the lip "flip" upwards giving it a subtle larger appearance. The anti-wrinkle injection can also help those who suffer from the overactive muscles around the upper lip which result in gummy smiles. The results can be seen by the patient after one week and generally lasts up to six months.